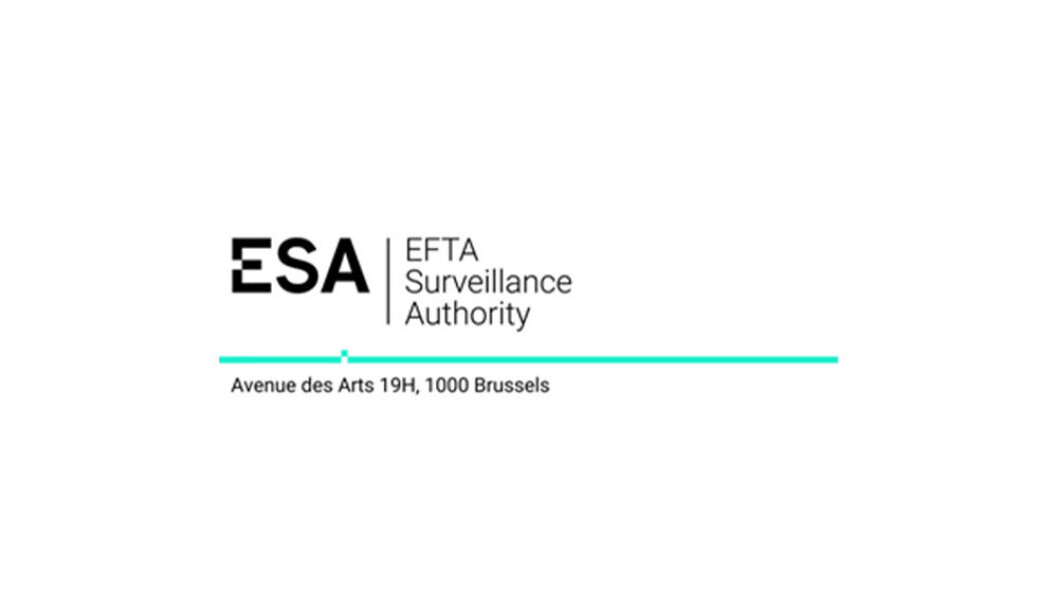 Communications Trainee in ESA
Deadline: 6. june
ESA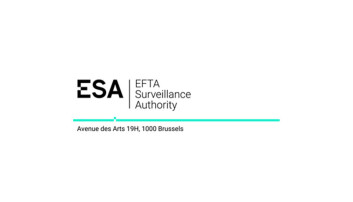 Monitors compliance with the Agreement on the European Economic Area (EEA Agreement) in Iceland, Liechtenstein and Norway, enabling those States to participate in the Internal Market of the European Union.
ESA is an international organisation, independent of the States, which safeguards the rights of individuals and undertakings under the EEA Agreement, ensuring free movement, fair competition and control of state aid. ESA's work helps remove barriers to trade and open up new opportunities to over 450 million Europeans, creating jobs and growth and adding to the international competitiveness of the States. Based in Brussels, ESA currently employs staff members of 20 different nationalities. ESA is led by a College consisting of three members, each appointed for a period of four years by the three participating EFTA States.
Launch your career in the heart of Europe
The EFTA Surveillance Authority (ESA) is looking for a talented candidate with excellent knowledge of the Norwegian language for a Communications Trainee position. This traineeship will provide a young professional or recent graduate with a unique opportunity to experience and participate in ESA's work. They will be joining five others as part of ESA's 2022/2023 trainee cohort on an 11-month programme from September 2022 to July 2023.
The Communications Team
The overall aim of ESA's external communications is to strengthen knowledge about ESA and the EEA Agreement. ESA is committed to publishing accurate and informative material and engaging with the media. ESA aims to explain its investigations, decisions and views in intelligible, clear language – in English and in the language of the relevant EEA EFTA State. ESA has built an online presence through its website and works to strengthen its presence on social media. ESA uses social media to engage with wide audiences and to connect with stakeholders and the general public alike.
ESA operates a wider outreach strategy to encourage and enhance compliance by the EEA EFTA States with their obligations under the EEA Agreement and to facilitate and support our work in this regard. ESA aims to maximise impact and build loyal cooperation and commitment to the EEA Agreement. To this end, we actively engage and communicate with governmental and civil society stakeholders at all levels to share information and knowledge about the functioning of the Agreement and our work. We understand accountability and knowledge sharing as a fundamental responsibility of a public authority. Our aim is therefore to establish ESA as a transparent, accountable, approachable and trusted organisation.
The Communications Traineeship
A traineeship at ESA is a great way to kick-start your career. Whether you are pursuing a career in the public or the private sector, at home or internationally, the experience will prove beneficial. As ESA's Communications Trainee, you will gain valuable experience by assisting the Head of Communications in a diverse array of tasks. This may include the drafting and publishing of press releases, liaising with the media, delivering presentations and managing ESA's website and social media. You will take an active role in ESAs internal and external communications and work with staff in all departments. Based in Brussels, you will have the opportunity to live and work in a thriving multicultural environment.
The Communications Trainee will work under the guidance of the Head of Communications, within the Legal and Executive Affairs (LEA) Department.
Requirements, skills and qualifications
Applicants must be nationals of Iceland, Liechtenstein or Norway

Applicants should be young professionals with a university degree in a relevant discipline (e.g. Journalism, European Studies, Political Science, International Relations, Communications etc.) or final year students due to complete their degree prior to 1 September 2022

A proven interest or specialisation in EU/EEA matters and national politics

Relevant work experience in media and communications would be advantageous, as would experience of working with social media, photography or photo editing

Experience of working with website platforms (notably Drupal) would be advantageous

An excellent command of written and spoken English (ESA's working language) is essential

The ability to communicate fluently, both orally and in writing, in Norwegian is also essential. This is to ensure that the Communications Team is able to handle communications in the languages of ESA's largest relevant media markets

A working knowledge of Icelandic or German would be advantageous

Applicants should be engaged, well-organised, proactive and independent, whilst at the same time being strong team players
Conditions
The traineeship at ESA is a paid position and trainees receive:
A monthly allowance of €1713.23

Free, furnished and private accommodation in Brussels

Utility and internet costs covered by ESA, and mobile phone provided

Health, life and invalidity and travel insurance cover

Reimbursement of travel costs upon taking up and leaving the traineeship

An allowance for language training costs
For more information about ESA and the traineeship programme, visit: www.eftasurv.int
In the interests of ensuring that trainee positions are open to as wide a group of individuals as possible, current and former trainees of the EFTA Secretariat/Financial Mechanism Office will not be eligible to apply for ESA trainee positions. Current and former trainees of the EFTA Court will, however, be eligible to apply in light of the short-term nature of traineeships in the Court as compared with those in the Secretariat.
Application procedure:
Only nationals of Iceland, Liechtenstein and Norway are eligible to apply.
Further questions regarding the traineeship programme may, in the first instance, be addressed to Emma Thomas, HR Officer: [email protected] or +32 (0)2 286 18 70 or Brynhildur Halldórsdóttir, HR Assistant: [email protected].
Deadline for applications: 6 June 2022 midnight CET
Start Date: 1 September 2022
Interviews via MS Teams: First half of June 2022
Apply for the position here